Situation: How best to visit ministries?
As givers become more generous, their eyes inevitably look beyond their own borders to "the ends of the earth." As they give to the mission field, they want to visit the mission field to see it in action.
But the last thing a giver wants to be is a hindrance. That's the question that came in earlier this year:
Tiffany from the USA asks, "How can I fruitfully visit ministries in the field without being a distraction or slowing down their work?"
Our friend Todd Peterson has a passion for spreading the Gospel to the world and has taken many others on trips with him, observing and celebrating what God is doing around the world.
Before tackling the "how," Todd offers some thoughts about why to visit missions in the field. Next month, he'll share how to visit them.
Scripture: Take the Gospel to the Nations
As you consider visiting the mission field, these are some of my favorite verses that establish the idea of taking the Gospel to the nations. As we do that, God will spark partnerships and passions in us. We will want to visit the nations to encourage our partners, and to experience the fulfillment of these passages in person.
God will spark partnerships and passions in us. We will want to visit the nations to encourage our partners, and to experience the fulfillment of these passages in person.
Matthew 28:18-20
Then Jesus came to them and said, "All authority in heaven and on earth has been given to me. Therefore go and make disciples of all nations, baptizing them in the name of the Father and of the Son and of the Holy Spirit, and teaching them to obey everything I have commanded you. And surely I am with you always, to the very end of the age."
Acts 1:8
But you will receive power when the Holy Spirit comes on you; and you will be my witnesses in Jerusalem, and in all Judea and Samaria, and to the ends of the earth.
Matthew 24:14
And this gospel of the kingdom will be preached in the whole world as a testimony to all nations, and then the end will come.
Romans 10:14
How, then, can they call on the one they have not believed in? And how can they believe in the one of whom they have not heard? And how can they hear without someone preaching to them?
Revelation 7:9
After this I looked, and there before me was a great multitude that no one could count, from every nation, tribe, people and language,standing before the throne and before the Lamb. They were wearing white robes and were holding palm branches in their hands.
Steps: Become Generous
1. Become Generous.
The Gospel is the greatest act of generosity ever. Jesus gave everything, His very life. He died so that we might live and His death offers us life.
Understanding this is what leads us to conclude that what we ultimately do with our lives is offer them back to Him in service.
What we will "have" eternally will be that which we "gave" in His Name on this earth.
It's interesting to me that we're all natural-born takers. But then once we're saved in Christ, we are born-again givers. We actually begin to give our lives away, laying them down for others' sake and His glory. We begin to believe it is more blessed to give than to receive.
These ideas and others like them have led my wife and me to measure our lifetime cumulative giving: we want that giving to always be greater than any earthly investment account value we have!
2. See the Fruit of Your Generosity in the Field
Once you've become passionate about spreading the Gospel and generous to those who are spreading it globally, you'll be eager to see the fruit of your generosity at work. We'll discuss this in my next post.
About Todd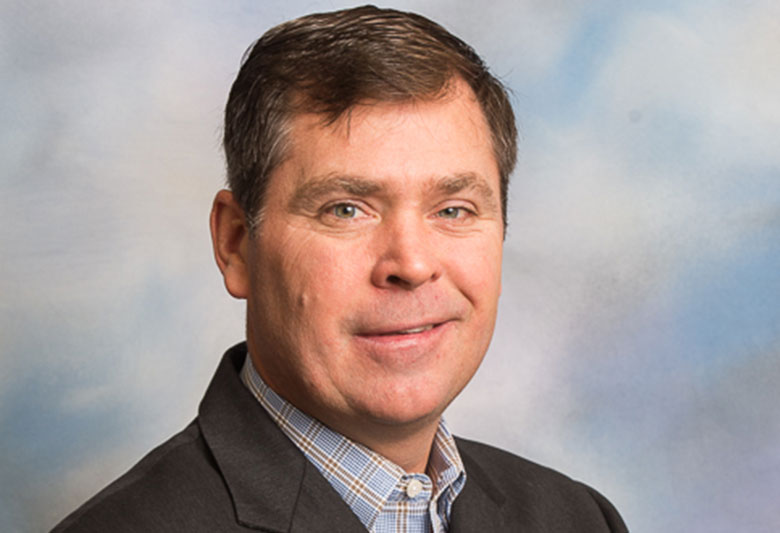 Todd and his family taken many givers to the field.
Todd graduated from University of Georgia receiving his BBA in Banking & Finance in 1993. He attended the U.S. Naval Academy for two years prior to that. At UGA he was the institution's first Academic All-American since 1983 and was also initiated into Sphinx, the University's highest honor. In April 1993 he was selected in the NFL draft and retired in 2006 after a 13 year NFL career. His NFL honors include being named the Seahawks NFL True Value Man of the Year in 1996 and he was one of only 34 players at his retirement in 2006 to have scored more than 1000 points. He played the majority of his career with the Seahawks, Chiefs, 49ers and Falcons and at retirement held two NFL records: most 40+ yard FGs in a season and he was the only player to make game winning FGs for five or more teams. He served six years on the NFLPA's Board and in 2015 was recognized by Athletes in Action as their 10th male inductee into the AIA Hall of Faith joining the likes of Bart Starr, Anthony Munoz and Clark Hunt, the KC Chiefs' owner.
Mr. Peterson served from 2008-2013 as chairman of Seed Company, a world leader in accelerated Scripture translation. Then as interim president and CEO from February 2014 to July 2015, he directed a staff of 270 during a leadership transition and CEO search. Seed Company partnered with more than 900 other organizations during this time to cumulatively impact more than 800 languages. He currently is chairman of Pro Athletes Outreach, the Young Life Foundation, chairman emeritus of Seed Company, and also serves on the boards of Passion Conferences/Passion City Church, The Gathering and Global Generosity Inc. He is a corporate director of Mashburn, and Rose Rock. The Petersons make their home in North Atlanta and have two children.